Wheat & Gluten Free Gobi Paratha (FROZEN UNCOOKED)



Heat From Spices & Fresh Chillies

Suitable For Vegan
Generously filled with chopped cauliflower, and whole and ground spices.  Green chillies spike up the flavour of the stuffing, while amchur gives it an enjoyable tinge of tanginess. These paratha taste best when served hot with Indian pickles (Aachar) and creamy cool yogurt, as well as a great accompaniment in the lunchbox. Decide to have it either healthy (it's fat free) or the traditional Punjabi style well buttered or drizzled with oil. Enjoy any time of the day, lunch or dinner, or as a traditional breakfast.
INGREDIENTS: cauliflower (29%), corn flours, fresh coriander, coriander, cumin, ginger, black pepper, amchur, chilli, Fresh Chilli, Salt.
CONTAINS: -----
ALLERGY ADVICE: For allergens, including cereals containing gluten, see ingredients in bold.
PACK SIZE: 2 x 250g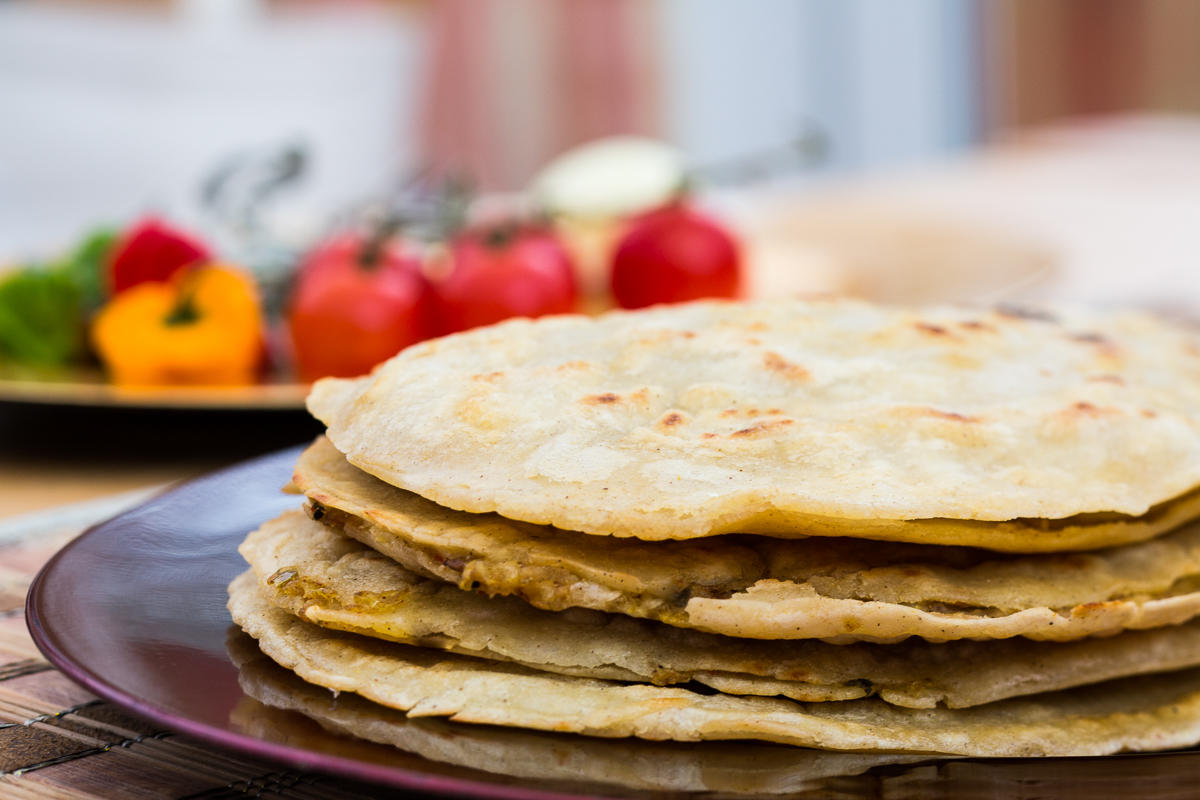 Wheat & Gluten Free Gobi Paratha (FROZEN UNCOOKED)
Recommend to a friend
The details
Cooking Instructions

IMPORTANT – COOK FROM FROZEN SOLID ONLY !!!

Before Cooking Watch "How to Cook Video" First On Facebook Page, Website and Our YouTube Channel: Afias Samosa Shop

COOKING INSTRUCTIONS:

Remove all packaging, place FROZEN on HOT flat pan (preferably non-stick) on medium heat – do not touch for 2-3 minutes. Carefully shake pan to check the paratha can move freely AND watch for colour change from frozen to defrosted. Slide paratha from pan onto plate, place pan over plate and turn both over together to transfer uncook side back onto pan. Carefully remove plate. Cook second side for 2-3 min on medium heat. For authentic Indian Paratha brush / drizzle both sides with cooking oil of choice and cook another minute each side till crisp. Some charring adds flavour, but don't burn. Place in a container with lid to keep warm and soft till ready to eat. Or eat just cooked hot and crispy. 

IMPORTANT: Cook as would a thick raw pancake batter !!!

NOTE: These are cooking guidelines – depends on your cooking appliance  

How To Store

Storage Instructions: Keep Frozen ≤ -18°C. If thawed do not refreeze.

Refer to your freezer guideline.
Product is delivered frozen with ice sheets. Remove products from the parcel box (not the inner lining and ice sheets), and immediately place in freezer till ready to use. IF bought the preserved pickles and chutneys do not place them in the freezer! Read the storage instructions on the packs.